Capable of supplying cast steel wheels with diameters ranging from 750mm to 1050mm, meeting needs of 25-ton axle load and 120km/h speed. The products are characterized by consistent quality, sound wear resistance and safety reliability.
Multiply types of cast steel wheels, including HDZ, HDZA, HDZB, HEZB, HDZD, HEZD, IR33, CJ-36, CH36, CK36, CE-28. Some of the products have been exported to US, India, Brazil, Australia, Tanzania and some other countries and region.
Continuously enhance technological innovation, keep improving wheel manufacturing quality and capacity, to satisfy rapid growth need of railroad transportation and make contributions to railroad transportation.
TEDRAIL warmly welcome customers from home and abroad. We arecommitted to provide excellent services to all wheels customers.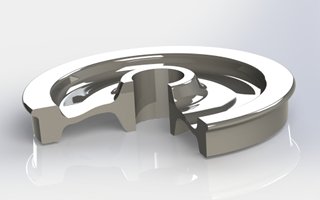 FOLLOWING TYPE OF CASTING RAILWAY WHEELS ARE REGULARLY SUPPLIED:
Table lists
NO
TYPE
AXLE LOAD(T)
MATERIAL
USER
STANDARD
1
HDZD840
14.9T
ZL-B
CHINA
TB/T 1013-2011
2
HDZD840
11T
3
HFZ915
14.9T
4
CA28
12.5T
CLASS L CLASS A CLASS B CLASS C
USA CANADA AUSTRALIA MEXICO (OTHER AREA WHICH FOLLOWING AAR SPEC)
AAR M107/M208
5
CE28
12.5T
6
CA30
14.9T
7
CJ33
16.2T
8
CM33
16.2T
9
CP33
16.2T
10
CH36
17.9T
11
CJ36
17.9T
12
CK36
17.9T
13
CB38
14.9T
14
CC38
11T
15
CD38
14.9T
16
CF36


17
CA38


18
CE40


19
CA41


20
CA42


21
CA43


22
CC42


23
CD42


24
CE42


25
SA34
22
CLASS B
South Africa
RS/ME/SP/008
26
SA36
32.5
CLASS C