Side frame and bolster are the two main components of railway bogie. As the biggest castings of the bogie,side-frame and bolster frame are the main stress parts. So the quality of the two components is very important and pivotal.
Side frame is one of the main structural elements of the bogie frame work which is manufactured by casting, with additional machining and riveting of wear-resistant plates. Side frame represents a major piece of a freight wagon bogie, which transmits the load on the axle through the axle box.
Bolster is a bridge between the two side frames in the construction of a freight wagon bogie. Bolster is so important that we must to ensure reliability and durability.
We have many kind of type side-frames and bolsters,We also can design new type which is meet your Spec or requirements.

One bogie need two side frames,one bolster and two wheel sets to constituted.

Our side frame and bolster have high level quality and strength,we also can recording your spec design new type to matching your special bogie.

This two castings could be manufactured by different materials,and we also can according many different Spec,for example UIC, AAR, ASTM, BS, TB, and so on.

According different axle load and different gauge,we have the ability to design the new type side frame and bolster to matching the bogie.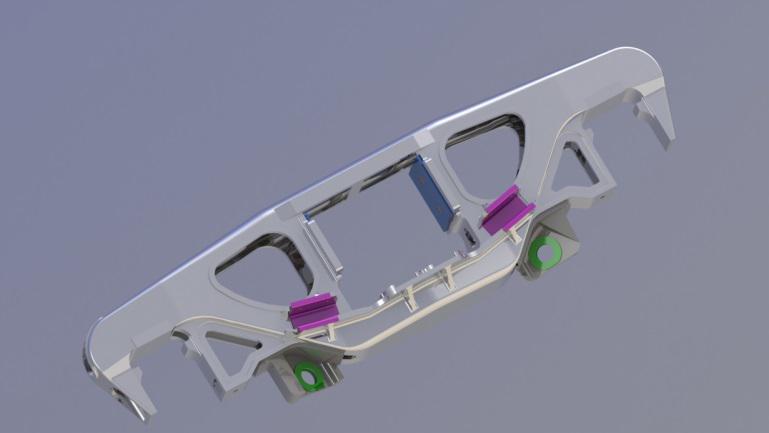 Type:
Morocco Bogie
Material:
AAR grade B/B+/C
Weight:
Side-frame(kg)
400
Bolster(kg)
565
Matching Bogie
Axle load(T)
23.5T
Gauge(mm)
1435mm