Draft Gear, as well as called Draw Gear or Buffer Gear, is the working heart of the completed draft gear system. Draft gear is a large heavy component which is absorbed energy during the system enduring impact/draft force.
In the case of AAR Center Buffer Coupler system, a Draft gear is the assembly product behind the coupling at each end of the wagon, installed at the pocket of coupler yoke to take care of the compression and tension forces between the wagons of trains.
In the case ofUIC coupler arrangement system, such as Screw Coupler, the Draw gear behind the hooks, if any, will absorb the tension, while theside bufferswill absorb the compression.
Tedrail could be able to supply AAR type draft gear with following features:
Steel Friction Type or Rubber Type

Fit 24-5/8" Standard Pocket

Meet the requirement of AAR M-901E Specification

Widely used in freight wagon or passenger coach, and locomotive.
Our AAR Draft gear/draw gear type
Table lists
| | | | | | | |
| --- | --- | --- | --- | --- | --- | --- |
| Type | Capacity | Travel | Reaction Force | Weight kg | Buffer Type | Rating Capacity/Office Capacity |
| RDG-1 | ≥50KJ | ≤82.5mm | ≤2270KN | | Steel Friction | ≥80% |
| RDG-2 | ≥45KJ | ≤82.5mm | ≤2000KN | | Steel Friction | ≥80% |
| RDG-3 | ≥80KJ | ≤82.5mm | ≤2450KN | | Steel Friction&rubber | ≥80% |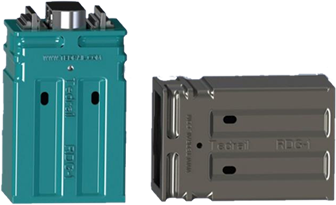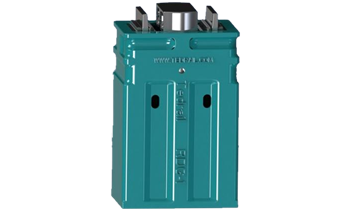 UIC type draft gear

Table lists
| | | | | | | |
| --- | --- | --- | --- | --- | --- | --- |
| Type | Capacity | Travel | Reaction Force | Weight kg | Buffer Type | Rating Capacity/Office Capacity |
| UIC | ≥40KJ | 110±10mm | ≤800KN | | Steel Friction&rubber | ≥80% |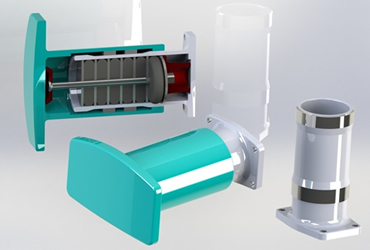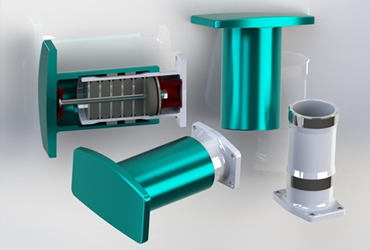 Locomotive type draft gear
Table lists
| | | | | | | |
| --- | --- | --- | --- | --- | --- | --- |
| Type | Capacity | Travel | Reaction Force | Weight kg | Buffer Type | Rating Capacity/Office Capacity |
| Locomotive | ≥40KJ | ≤38.1mm | ≤4444KN | | Steel Friction&rubber | ≥80% |