Description:
TEDRAIL can supply NSW Type Hand Brake System for freight wagon according to AAR S-475 Specification.
Features:
Vertical Wheel
Gear Hand Brake Designs,
Comply with AAR Interchange Groups N and O
Minimum Force 17KN or 3825lbs
Quick Release Levers are available in short, long
Pinion Gear and Quick Release Mechanisms are hardened to improve wear resistance.
Shelf-type winding drum protects the chain from bending, twisting or overlap.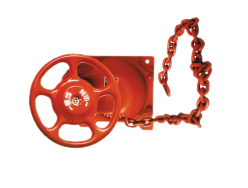 Application:
Freight Wagon, Heavy Duty Freight Wagon